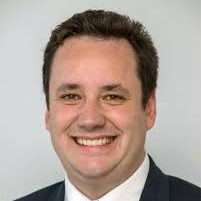 Garreth Bloor
Canada-Africa Chamber of Business
Biography
Garreth Bloor is President of the Canada – Africa Chamber of Business and co-founder and MD of Glenheim Venture Capital, set up in 2016 as a joint venture with the South African – based OutsourcedCFO . Bloor is based primarily in Toronto. With a team of 25 based primarily out of Cape Town, Glenheim works with investees operating across Africa, as well as those undertaking market access and co-investment abroad in the North American market.
One of its largest clients is Investec Bank, on whose behalf the company operates an Access to Finance program for early-stage companies.
Glenheim was named one of the top 25 Most Innovative Companies of 2017 by FastCompany SA and was profiled in an inaugural report of 15 success stories, by the Southern Africa Venture Capital and Private Equity Association (SAVCA).
Bloor is based primarily out of Toronto and is an active member of the Canada – Africa Chamber of Business, Harambe Entrepreneur Alliance, African Leadership Network and was a 2017 Aspen Ideas Scholar of the Aspen Institute.
He is a former executive politician heading economic development in the City of Cape Town and was elected to Parliament at age 26. He led changes to over 300 policies and by-laws, scrapping an equivalent number largely inherited from the pre – democracy city planning regime.
Bloor has piously addressed events of the Council on Foreign Relations, World Economic Forum and Columbia Business School, among others and recently featured in Forbes Africa on a list of Global Shapers