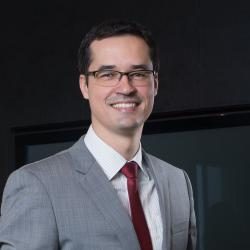 Deltan Dallagnol
Federal Public Ministry of Brasil
Biography
A Harvard-trained attorney, Deltan Dallagnol gained international attention as the lead prosecutor in Operation Car Wash, one of the largest corruption probes in Latin American history. The Car Wash investigation implicated four former presidents and dozens of congressmen and high profile businessmen in Brazil. The case spread to nearly all Brazilian states and more than 12 countries, involving 14 presidents and former presidents. Dallagnol's team was responsible for reaching agreements to recover more than 3 billion dollars.
Beyond his work on the Car Wash case, Dallagnol has been a primary leader in driving national campaigns against corruption, seeking to reform laws and policies and restore integrity in the rule of law.
In recognition of his action against corruption and the unprecedented results of the Car Wash case, Dallagnol and his team received several national and international awards, such as the Transparency International anticorruption award in 2016, and the Special Achievement Award from the International Association of Prosecutors in 2018.