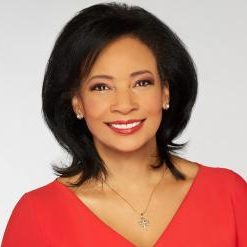 Lauren Green
Author
Biography
Lauren Green currently serves as Fox News Channel\'s (FNC) chief religion correspondent based in the New York bureau. She joined FNC in 1996.
Green reported live from Rome in 2013 on the election of Pope Francis, as well as on the retirement of Pope Benedict XVI. Additionally, she provided live coverage of the beatification of Pope John Paul II from Rome in 2011 and Pope Benedict XVI\'s visit to the United States in 2008.
Prior to joining FNC, Green served as a weekend news anchor and correspondent at WBBM-TV (CBS-2) in Chicago, IL. From 1988 to 1993, she was a general assignment reporter at KSTP-TV (ABC-5) in St. Paul, Minnesota.
Outside of her career at FNC, Green is a reputable concert pianist with a degree in piano performance from The University of Minnesota. She has interviewed some of the most prominent people in the classical music world including Placido Domingo, Pierre Boulez, Joshua Bell and has covered such events as the Van Cliburn International Piano Competition and opening night of The Metropolitan Opera. In 2004, she released her debut album, \"Classic Beauty.\"
A graduate of Northwestern University\'s Medill School of Journalism, Green was named Miss Minnesota in 1984 and was the third runner-up in the 1985 Miss America contest.