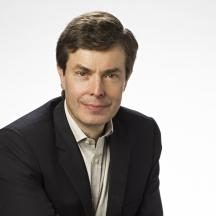 Guilherme Cunha Pereira, JD
Grupo Paranaense de Comunicação
Biography
Guilherme Döring Cunha Pereira is the Chief Executive Officer of Grupo Paranaense de Comunicação (GRPCOM), the largest communication group of the State of Paraná and one of the foremost media companies in Brazil. It administers newspapers such as Gazeta do Povo and Tribuna, three radio stations, eight regional TV stations affiliated to Rede Globo, and the Instituto GRPCOM, which has a strong participation in education and the third sector.
Mr. Cunha Pereira holds LLM and JD degrees from the Universidade de São Paulo (USP), where he was also a Business Law professor for three years (1996-1998).
He is the idealizer, the coordinator and one of the professors at the master's program in Journalism for Editors, a course dedicated to capacitate leaders in Brazilian and Latin American media companies. Journalism for Editors has graduated many of the leading journalists in Brazil.
He has been a speaker in the defense of the freedom of speech and the author of the following books: "Alienação do Poder de Controle Acionário" (The transference of Shareholder Control) (Saraiva, 1995) and "Liberdade e Responsabilidade dos Meios de Comunicação" (The Liberty and the Responsibility of Media Companies) (Revista dos Tribunais, 2000).
As the CEO of GRPCOM, Mr. Cunha Pereira has had prominence in the Brazilian communication industry for his strong positioning in the defense of democracy and of the freedom of speech. He recently concluded the transitioning of Gazeta do Povo from a traditional print newspaper to a modern digital vehicle.