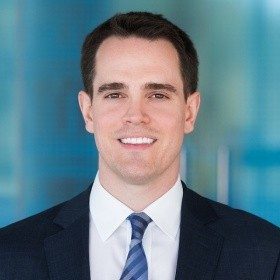 Will Anderson
Business Roundtable
Biography
Will Anderson leads Business Roundtable's technology and innovation policy and advocacy. The Technology & Innovation Committee develops and advocates for policies that boost U.S. technology and innovation to strengthen the economy and increase living standards for all Americans.
Before joining the Business Roundtable, Mr. Anderson served as a Senior Associate for Patomak Global Partners LLC, where he advised global financial services companies on legislative and regulatory activities affecting corporate decision-making. Mr. Anderson was also responsible for analyzing compliance programs of financial services firms in the U.S. and U.K., including drafting reports and recommendations regarding cybersecurity, insider trading controls and corporate governance policies and procedures.
Prior to joining Patomak, Mr. Anderson served as Advisor to the U.S. Chamber of Commerce's Institute for Legal Reform, where he was responsible for providing policy recommendations on corporate governance related issues.
Mr. Anderson received his J.D. from Boston College Law School. During his law school tenure, he clerked for the U.S. Department of the Treasury's Office of International Affairs, Williams & Jensen PLLC, and the Boston College Legal Assistance Bureau. Mr. Anderson graduated magna cum laude from Pepperdine University, with a Bachelor of Arts degree in political science. He resides in Washington, D.C.