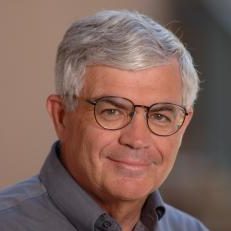 John B. Taylor, Ph.D.
Stanford University
Biography
John B. Taylor is the Mary and Robert Raymond Professor of Economics at Stanford University and the George P. Shultz Senior Fellow in Economics at the Hoover Institution. He is Director of the Stanford Introductory Economics Center. He formerly served as director of the Stanford Institute for Economic Policy Research, where he is now a senior fellow.
Taylor's fields of expertise are macroeconomics, monetary economics, and international economics. He is known for his research on the foundations of modern monetary theory and policy, which has been applied by central banks and financial market analysts around the world. He has an active interest in public policy. He currently is President of the Mont Pelerin Society and recently served on the Eminent Persons Group on Global Financial Governance created by the G20.